3-D IMAGES LTD

One-Stop

3-D Shop

3-D IMAGES
a David Burder Company
With over 30 years experience, in every conceivable form of 3-D Imaging, "3-D IMAGES Ltd." offers a unique and personal service.
To those interested in using the power of 3-D to either stimulate sale or transfer scientific understanding ... look no further.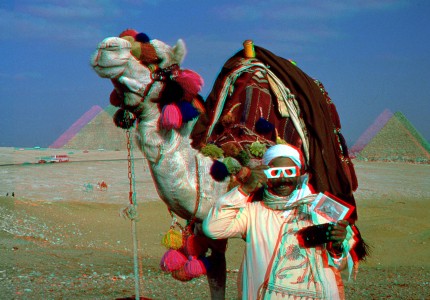 Whether the requirement is for 3-D glasses, or lenticular, Point-Of-Sale displays, or 'Hidden Messages', we can offer you unbiased, experienced advice, together with unrivalled origination and production facilities, so that panic deadlines can be met.

We can even offer a same day 'shoot and 3-D proof' on most processes. We take pleasure in working with other Photographers, Artists, Advertising Agencies, Computer houses and Manufacturers to achieve the best 3-D effects.




In case you require samples, please do not hesitate to contact us for a free demonstration pack. This includes samples of our lenticular products, decoder products, and 3-D glasses.

Please remember that we have over 30 years personal experience in 3-D, and can therefore offer unique support and ideas, including an exclusive same-day proofing 3-D service on most 3-D processes! We also carry large quantities of emergency items, such as 100,000 pairs of 3-D glasses, and lenticular sheets, to meet frantic deadlines! With over 30 years of practical 3-D experience, we can offer the most comprehensive support.

We offer a complete 'one stop-source' for all Stereoscopic 3-D Imaging Systems, advice, 3-D Television, 3-D viewers, 3-D glasses, consultancy and supplies.

Please do not hesitate to call us to discuss a potential job, or for a quotation.


| | |
| --- | --- |
| | Hot News: The 'Virtual Video' tm full motion lenticular process developed by David Burder of 3-D Images Ltd is now responsible for over 100 million pieces of lenticular product, in under 3 years. Major clients include Kellogg's. |
| | |
| --- | --- |
| | Hot News: 3-D TV. The Anavision process from 3-D Images Ltd has now been used for two major 3D television commercials in the last 12 months. On September 19th, millions of Swedish viewers saw their favourite brand of coffee promoted in a one minute full colour 3-D commercial. 3-D Images Ltd provided the 3-D technology, the 3-D glasses, and conversion of 3-D posters up to full billboard size, in full colour. |
3-D IMAGES LTD
A David Burder Company
31 The Chine, Grange Park,
London, N21 2EA
Tel. +44 (20) 8364-0022 / 0104
Fax: +44 (20) 8364-1828
E-Mail: david@3Dimages.co.uk
---

Hits since
Oct 14th, 1997

Last modified on January 26, 2012
---

Copyright © 1997 - by Stereoscopy.com and Alexander Klein. All rights reserved.