Henry Chung , HKSC,
Director of Photography

Tel: +852 92336788
E-Mail: chunghenry@gmail.com or magicmtp@netvigator.com



Brief Introduction
Henry Chung is a cinematographer in Hong Kong shooting feature films, commercial films, corporate films, documentaries and short films for over 15 years.
Winner, Questar Awards, USA 2004 for Salon Films, Gold Award, Grand Award for Bank of East Asia Commercial 2004 'Supreme Gold, Grow', he is the cinematographer for this commercial produced by Salon Films Hong Kong.
Winner, Awards for Best Cinematography Deauville, France, March 2002, Lotus de la meilleure image, for the film 'Peony Pavilion' in the Festival du Film Asiatique de Deauville mars 2002.

Winner of Best Cinematography, Golden Bauhinia Awards from the Hong Kong Film Critics Association for the film 'Peony Pavilion' in March 2002.
Beginning his career in advertising still photography and then moved on to cinematography as film crew, he had worked with film directors Tsui Hark, Ann Hui, Jae-Young Kwak, Wayne Wong, Allen Fong. He then went to Hollywood to work with Oscar Winner Star Wars special effect wizards Peter Kuran and Chris Casady.
Also shooting documentary and corporate films for independent productions in Hong Kong. He had shot the 4-winged dinosaurs documentary on PBS Nova and also for the Discovery Channel, Chinese Whispers for Upside Down Concepts PTE. Also the documentary Love Asia produced by Maggie Q for Fortune Star TV in HD directed by Barbara Wong.
Besides his expertise in lighting and camera work, he has been creating three dimensional photographic and cinematographic arts.
His first 3-D photo exhibition "Five-Leg-Tour" in the Fringe Club, Central, Hong Kong, in Feb. 1996.
He had filmed a special 3-D film "Professor Extreme" that had been shown in Shanghai 1996 as Director of Photography. The 3-D film camera device for the film was also designed by him.
During his 3-D cinematography career, so far, he had built three 3-D rigs for cinematography and he is also the designer of the 3-D Pana-Vista viewer which won the Must See 3-D awards in the States.
May 1999: his solo 3-D photo exhibition of the Kai Tak Airport in Pacific Place, 'The Last Days of Kai Tak' and the 3-D photo book 'Good Bye Kai Tak' was also published.
September 1999: 'Europe, China' a joint 3-D photo exhibition in Broadway Cinematheque.
Feb. 2002: Seoul, Korea, Big City Small Scenes, 3-D photos.
Dec. 2004: Hong Kong Film Archival: 3-D cinematography Section in Trickery Wonderland Exhibition
April 2005: Hong Kong Cyberport: 3-D cinematography Section in Trickery Wonderland Exhibition
January 2006, The Magic Mirror: 3-D photos Exhibition at Three Boxes Gallery Central
November 2007: The Canon expo, 3-D movie Swan Lake on Ice 3-D Canon Digital 3-D photo exhibition, Hong Kong Exhibition Centre
March 2008: Thai 3-D movie for the Dream World Theme Park produced by Imagimax.
April 2008: He was employed as 3D cinematographer by Centro Digital to shoot 3D Short Film on Creative Media of Hong Kong for Hong Kong Trade Developemnt Council.
May 2009: 3-D Geopark film for Hong Kong Government produced by World Sky Productions
June 2009: 3-D Fashion short film for Hong Kong Poly University, Textile Department. Produced by Centro Digital.
January 2010: Seoul Korea Film Council 3-D workshop lecturer For 3-D cinematographers at Kwangwoon University
March 2010: Salon Films HK Filmart 3-D demo film, produced by Salon Films Hk Ltd.
March 2010: Hong Kong Filmart: 3D New Action Panelist Speaker
Winner of the Film of Merit Awards with his 35mm short film, Mind Notes in Hong Kong Independent Film Competition in 1994.
Winner of Audience Choice Awards, I shot Hong Kong Film Festival 2007, the Police Box directed by Josh Kim, cinematographer: Henry Chung
Winner of Best Irish Short Films Awards, Irish Film Festival 2009, Somebody to Love, directed by Seamus Walsh, cinematographer: Henry Chung
Feature Films as cameraman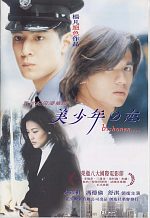 Bishonen 1998, directed by Yon Fan,
Director of Photography.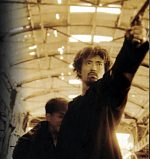 Slow Fade 1999, directed by Daniel Chan,
Camera Operator.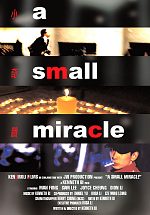 A Small Miracle 2000, directed by Kenneth Bi,
Director of Photography.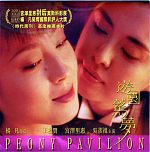 Peony Pavilion 2001, directed by Yon Fan,
Director of Photography.
Public Toilet 2003, directed by Fruit Chan
Director of Photography, shared.
White Wall, by James Boss
Director of Photography, Macau.
The Leap Years, 2008, directed by Jean Yeo
Director of Photography.
My Bodyguard, 2008, directed by Chee Keong Cheung
Director of Photography, shared.
Somebody to Love, 2009 directed by Seamus Walsh
Director of Photoraphy.
My Fair Gentleman, 2009, directed by Peter Lee
Director of Photography.
Cooking without Clothes, 2009, directed by Jean Yeoh
Director of Photography.
The Drunkard, 2010, directed by Freddie Wong
Director of Photography.
Further cinematography credits can be found at http://www.imdb.com/name/nm0161227/