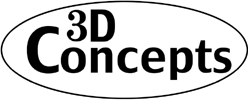 ORDERING INFORMATION
---
Many of the items we sell are in stock for immediate delivery. Certain items are special order only. We have a growing number of options of viewers and imaging tools. Feel free to call us during our office hours to discuss your specific situation and we will help you identify the products best suited to your current needs. Please contact us for information and to place an order.

You may email orders to us specifying the items you wish to order and any special shipping instructions. We will respond with an emailed invoice which can be paid by check or charge. Feel free to call us with questions about any order you wish to place. Our office hours are 10am to 6pm Eastern Standard Time Monday-Thursday. Please call within those hours. 978-371-5557.

We are working on an updated website which will include a shopping cart. However, we find that many of our customers enjoying placing a call to us! We are both stereographers and we know and use our products. We are also familiar with the world of 3D at large, and are happy to help you along your way in 3D.
---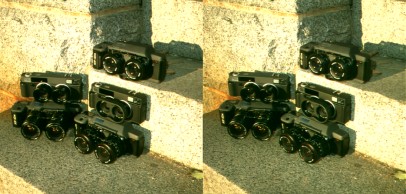 Ordering An RBT Camera from 3D Concepts
These cameras do not sit on the shelf! RBT cameras are made to order, there are no "ready-to-ship" models. Prices vary, due to lens choice and final destination for the camera. The final prices reflect this plus a one year warranty, import fees and associated costs.

Due to current demand, delivery times are now between four to twelve months from receipt of deposit.

If you have a camera on order, and for any reason change your mind about the model you desire, it is possible to apply your deposit to a different camera model (we reserve the right to make exception to this policy in certain cases). Once you place an order for a camera, your deposit is 100% refundable if for any reason you decide to cancel, as long as the deposit was made by check or money order, a fee will be charged for cancelling deposits made with a credit card.

If you have never owned a stereo camera before, we recommend that you get some experience with one of the vintage models before you place an order for one of our cameras. There are stereoscopic photography clubs all over the U.S., and we suggest that you use that opportunity to meet others who are interested in stereoscopy.

Please contact us for more information. QnA@make3Dimages.com


We now accept the following Credit Cards for payment:
American Express
VISA
MasterCard
---
---
3D Concepts
P.O. Box 715
Carlisle, MA 01741
United States of America
Phone: +1 (978) 371-5557
E-Mail: QnA@make3Dimages.com
---
---
Last modified on August 15, 2003

Prices and availability subject to change without notice.

---



Please visit our web host Stereoscopy.com