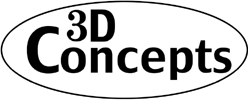 3D Hand Viewers
---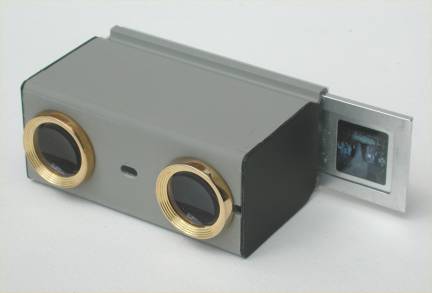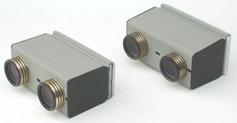 Channel-Viewer
This economical, compact, sturdy, light-weight side-loading viewer has the same x4.5 achromat lenses featured in our popular S.A.M. Great for travel or slipping in your camera bag. It also fit nicely into our 101ST slide storage cases, providing a portable, neat and easy way to store and showcase your viewer & stereo images.
$59.00 For 41 x 101mm stereo mount: RBT, and miscellaneous
$63.00 For 41 x 101mm stereo mount: Thicker vintage metal bound glassed
$64.00 For 50 x 50mm slide pairs
add $5.75 for shipping

Option of matte black lens ring: add $8.00
Optional Tripod mount, reinforced base with standard threaded tripod adaptor: add $10.00

Install the Channel Viewer in a wall, panel enclosure, or on a wall bracket. Please contact us for a quote and installation requirements.

Contact us with questions.QnA@make3Dimages.com

---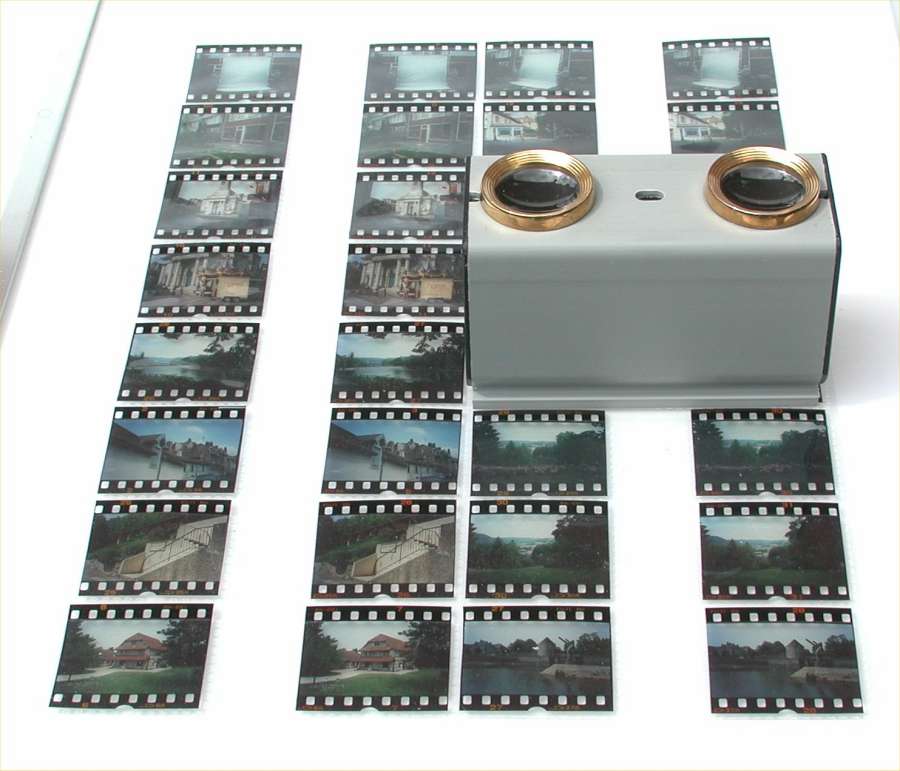 Channel Light Box Viewer
Like the Channel Viewer, but without a diffuser panel. Use it to review and scrutinize your stereo images for correct alignment on a light table, before you snap-down, or seal up your mounts.
$48.00 For all 41 x 101mm stereo mounts
$50.00 For 50 x 50mm slide pairs
add $5.75 for shipping

Contact us with questions.QnA@make3Dimages.com

---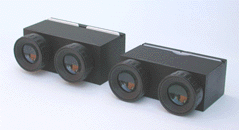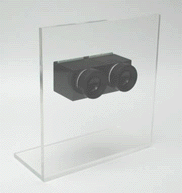 DPV - Dual Purpose Portable
DPV - Dual Purpose Portable STL for hand-held, and/or panel and enclosure mounting. Light and small for travel, easy to install for exhibits. Fl 54mm achromat- 27mm dia. , X4.6 achromat lenses, lock down fixed focus for exhibits, individually adjustable focus for.
DPV-STR for stereomounts to 23 x 33mm apertures $185.00 + s & h
DPV-SP for 50 x50mm slide pairs to 24 x 36mm apertures $205.00 + s & h
DPV -M Exhibit mount panel finished in metalflake gold, red, copper, blue, or black satin finish $45.00ea
Contact us with questions.QnA@make3Dimages.com

---


SLIM 5X
SLIM 5X viewer,optimized for full-frame viewing. Available in both 41 x 101 and 50x50 models (stereomount or 2x2 slides). Viewer available in steal-the-light or with detachable halogen light source.
Contact us with questions.QnA@make3Dimages.com

---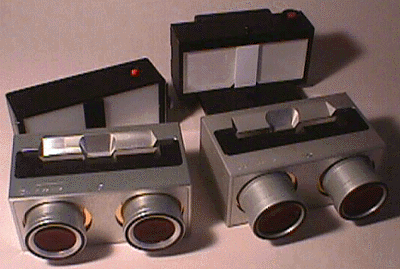 COMBI
The Combi steal-the-light, precision viewer in a sturdy finished aluminum case. A three-layer glass diffuser efficiently gathers light for clear viewing, even with low light sources. Quick-change pop-out chamber allows for stereomount slides (for images up to 24x33mm), 50x50mm slides ( horizontal or vertical images to 24x36mm), or superslide (40x40mm images). Two coated achromatic, interchangeable lens options with padded facing to protect eyeglasses: F45mm-32mm dia. for X5.6 mag., or F50mm-32mm dia. for X5 mag. Adjustable 56-67mm interocular. Individual lens focus. Includes snap-on lens caps and zippered carrying case. Combi STL with one set of lenses $695.00 IN STOCK Second set of 45 or 50mm lenses $295.00 IN STOCK
Contact us with questions.QnA@make3Dimages.com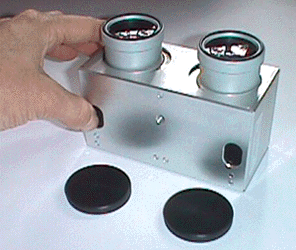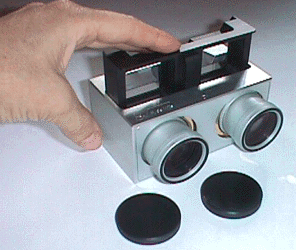 ---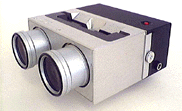 Light attachments for the Combi viewer
3DC-Slimline travel attachment (shown) with NiMH battery array, internal charge circuit and US/EURO battery /eliminator charger, spare bulb and changer. 3 Position variable brightness $365.00. Fixed brightness $ 345.00

The 3DC-H attachment for 4AA batteries with AC/DC battery eliminator, spare bulb and changer. Also adapts to discontinued EASY viewer. $ 275.00
Contact us with questions.QnA@make3Dimages.com

---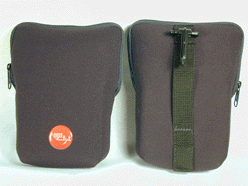 Realist Zip-Cozy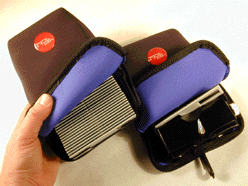 for viewer and/or stereo mount storage
Made from neoprene material used for beverage cozys and water sports apparel.

From the outside, this padded zip cozy bag mimics the look of a Realist Red Button viewer. The red button placement corresponds with that of the actual viewer, so you can unzip the Zip-Cozy and use the viewer without removing it from the bag. The viewer is held safe and snug in this heavy duty padded Zip-Cozy , and zips back far enough so you can change slides without removing your viewer.

Protect your favorite viewer(s) and slides when out and about, or when storing them. Keep your viewer free of dirt and oil from human hands when passing it around. Buffer the viewer in the event of a drop or a knock. The underside has a rung as well as a large safety clip so you can strap it on to you belt, or attach your key chain to it, or attach it to whatever you want.

The COZY is great for.............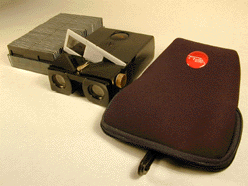 1- $29.00 plus s&h.
2-3 $27.50 each plus s&h.
4-5 $26.75 each plus s&h.
Contact us with questions. QnA@make3Dimages.com
---
---
3D Concepts
P.O. Box 715
Carlisle, MA 01741
United States of America
Phone: +1 (978) 371-5557
E-Mail: QnA@make3Dimages.com
We now accept the following Credit Cards for payment:

American Express
VISA
MasterCard
---
---
Last modified on November 28, 2004
Prices and availability subject to change without notice.
---

Please visit our web host Stereoscopy.com